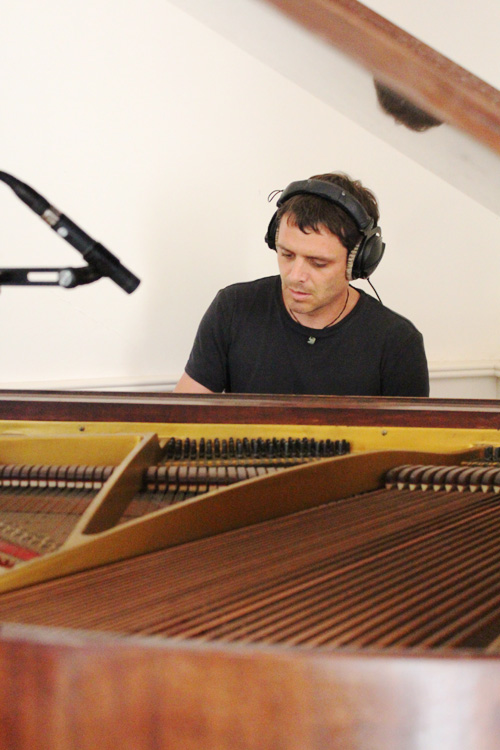 After studying writing at Conservatoire de Paris, he undertook musicology studies at Université de la Sorbonne (Paris) and became a certified music teacher (holder of the agrégation). He deepens his knowledge in harmony, fugue and orchestration at the Ecole Normale Alfred Cortot.
From 2000 to 2004, Raphaël goes on a European tour with the band Spook And The Guay and performs as a keyboard in several festival including « La Fête de l'humanité », »Les Vieilles charrues », « Zigets festival » (Budapest) and « BAM Festival » (Barcelona).
In 2009, he composed the original music for Jean-Pierre JEUNET's motion picture « Micmacs ». One year later, he collaborated again with JEUNET on an Australian advertisement entitled « Grants ».
During years 2013- 2014, he writes his first score for a CIRQUE DU SOLEIL's show : Kurios , Cabinet of curiosities directed by Michel LAPRISE.

In 2015, he collaborated with Jean-Pierre JEUNET on an advertising for LAVAZZA entitled « The origin of the blend ».
In 2016, he composed the soundtrack of a commercial for VERIZON directed by Jean-Pierre JEUNET entitled: « Jewel heist »
In 2016, he composed the music for « DEUX ESCARGOTS S'EN VONT », a short animation film co-directed by Jean-Pierre JEUNET and Romain SEGAUD.