LA GRANDE AVENTURE (JEAN-PIERRE JEUNET / LAVAZZA)
Recording sessions with Jérôme Devoise (engineer) and  Giselle Gérard-Tolini (conductor/orchestrator) at « Studio de la seine » (Paris).
Mixed by Samy Cheboub.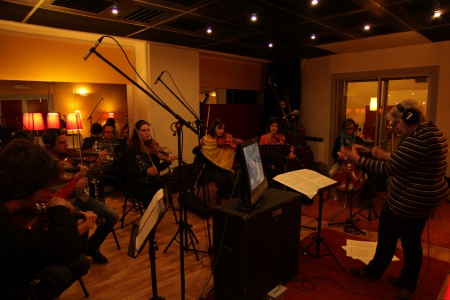 Orchestra: Jérôme Voisin (Clarinet), Etienne Durantel (Bass), Thomas Duran (Cello), Pauline Bartissol-Duran (Cello), Marie Poulanges (Viola), Flore-Anne Brosseau (viola), André Joseph (Violin), Clémentine Bousquet (Violin), Elsa Benabdallah (Violin), and Fabien Boudot (Violin).